Formalities On-Line
Press releases
Dúas empresas xurdidas na USC, premiadas nos Galicia Spin-off
Published: 10/11/2015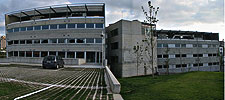 A empresa compostelá Situm, spin-off da Universidade de Santiago especializada en xeoposicionamiento en interiores, gañou o premio Galicia Spin-off na categoría Idea Emerxente, na que outra spin-off da USC, a de biotecnoloxía Celtalga recibiu tamén unha distinción como finalista. Ambas as dúas están emprazadas no Edificio Emprendia (Campus Vida). A spin-off da Uvigo Imatia, dedicada ao desenvolvemento rápido de software innovador, foi a gañadora na categoría Selo de Calidade.
Note [pdf - KB]
CITIUS
Researchers speed up DNA sequencing through Big Data technologies
Published: 4/11/2015
Researchers from CiTIUS and FPGMX (Fundación Pública Galega de Medicina Xenómica) develop the BigBWA solution, a tool aimed to reduce dramatically the execution times of Burrows-Wheeler Aligner (BWA), a reference software in genomics.
Note [pdf - KB]
O investigador do ILG Gonzalo Hermo, gañador do Premio Nacional de Poesía Xove 'Miguel Hernández'
Published: 22/10/2015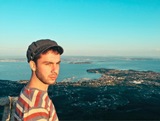 O investigador do Instituto da Lingua Galega (ILG) da USC Gonzalo Hermo (Taragoña, 1987) foi galardoado co Premio Nacional de Literatura na modalidade de Poesía Xove «Miguel Hernández» polo seu libro de poemas Celebración, publicado pola editorial Apiario. Trátase da primeira vez en que unha obra escrita en galego recibe este recoñecemento.
Note [pdf - KB]
Distribution list
The vicechancellorship sends information of interest for researchers through the Distribution list

This Web also has at your disposal a RSS channel where you can find the lastest updates.